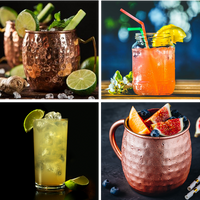 The "True" Life of The Party
The uniqueness of our product stems from the combination of high-quality ingredients and a thoughtful, hand-crafted production process.
Our drinks are designed to be very food friendly and each flavor compliments different types of spirits if you choose to make it a cocktail. 
The Original Flavor mixes well with brown spirits such as Bourbon to make Kentucky Mules or Dark Rum to make Dark & Stormy.
Passionfruit-Cucumber mixes well with clear spirits such as Pisco for a Classic Chilcano and Vodka for Moscow Mules.
Try using our products at your next event and everyone will think that you might be a classically trained bartender.
You can create simple, and delicious cocktails or mocktails that will surely be the life of the party.
Reduce The Carbon Footprint
We Have Kegs!
You CREATE, We FORMULATE. Together we will design a unique beverage program that offers healthy alternatives to soft drinks and cocktail mixers. Select from hundreds of natural ingredients ready to be mixed and single batched.
● Ready to Serve 5 Gallon Kegs
● Consistent Formulas with Flavor Science Technology
● One way disposable kegs
● Reduce Waste
● No Expensive Packaging - Better Pricing By Volume
Current Products Available In Kegs
GINGER BEER ORIGINAL
GINGER BEER ZERO SUGAR